Overview
Salary: Circa £60,000 per annum plus free rail travel
Shift Hours: Full Time
We are seeking a Commercial Finance Business Partner to join our team based in London Bridge and are keen to hear from those who have experience of working in a Commercial environment.
You will have responsibility for building budgets and forecasts for the Commercial Department,  taking into account current and future business performance, and ensuring consistency with the future strategy of the business.
You will provide accurate, timely and relevant financial information on which to base business decisions, with a focus on business-oriented management reporting.
The Commercial Finance Business Partner will also improve links between primarily revenue-focused and primarily cost-focused roles within the Financial Planning & Analysis (FP&A) Team and also between the FP&A and Commercial teams. 
There will be an emphasis on working closely with the Commercial team to provide market intelligence and expert analytic review to steer and support marketing, pricing and retail decisions. 
Additionally, to address the needs of the DfT and other key stakeholders, you will liaise as required on all financial matters relating to product, retail and marketing activities that drive revenue and demand.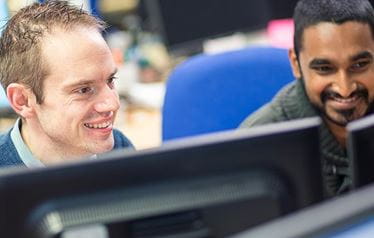 To be considered for this role you will need to demonstrate the below in your application;
Essential
Substantial experience in a commercial environment including some time spent in an analytical or commercial finance role
Commercially astute with demonstrable understanding of financial aspects of a business
Experience of budgeting and forecasting at an operating company level
Excellent analytical and financial modelling skills
Excellent stakeholder management skills.
Ability to communicate clearly and effectively (both written and oral) at all levels and explain financial issues to a non-financial audience
Ability to work efficiently, effectively and collaboratively as part of a team, contributing to a culture of continuous business improvement
Ability to influence and solve problems at all levels of the business, influencing decisions beyond the numbers.
Desirable
Qualified or part qualified in a recognised accountancy qualification (CIMA, ACA, ACCA), or equivalent
Experience of rail or similar transport / franchise industry
Ability to manage internal and external stakeholders
Reference: seastern/TP/125/678 – FML/F/032